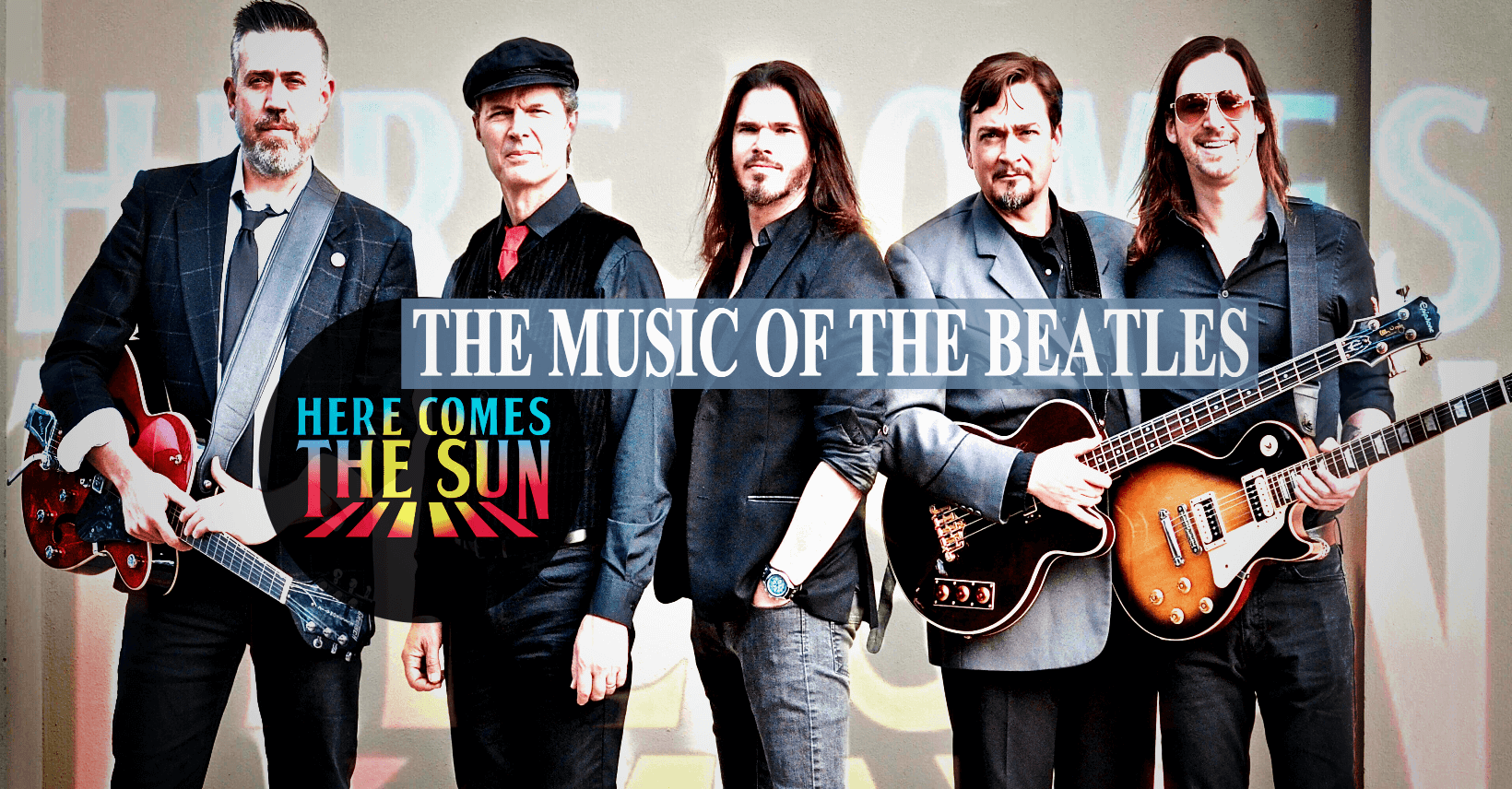 A CELEBRATION of the Songs and Sounds of the Beatles.

Here Comes The Sun Band is five extraordinary vocalists and multi-instrumentalists that love to recreate the fun and excitement of the greatest Rock n' Roll experience ever – the Fab Four.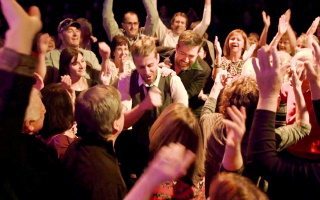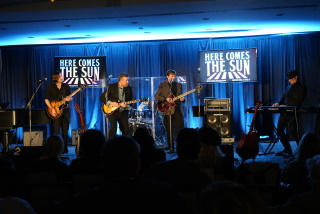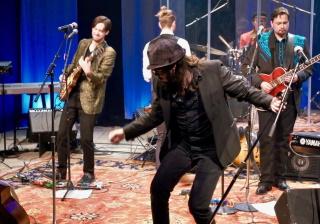 "Audiences can't get enough. The vocals are perfection!"
Flat Rock Playhouse
Here Comes The Sun Band

This 5-man band of college friends brings the popular hits and the "B-sides" of the most influential musical group ever – the Beatles. From Broadway, Lincoln Center, and Trans-Siberian Orchestra, these performers combine their unique talents to create a fresh and vibrant concert experience.

Why 5 performers?

The Beatles were obviously the "Fab Four"… BUT, they couldn't perform much of their music live. WE DO – WITHOUT THE USE OF pre-recorded, TRACKS and EFFECTS. Audiences enjoy live performers  – and thats what Here Comes The Sun Band does best!

"Here Comes The Sun Band rocked the house. A Perfect sound and musically impeccable."
Northern Kentucky University
EVENTS
………………………………………………………………………………
1977 College Drive, Belle Glade FL 33430    Box office: (561) 993-1160
7000 W. Atlantic Avenue, Delray Beach, FL 33446  (561) 499-3335
Ext 102
5833 Pelican Bay Blvd, Naples FL, 34105    Info: (239) 254-2610
1931 Brookgreen Drive, Murrells Inlet, SC 29576
CANCELLATIONS
The COVID-19 health crisis has had a tremendous impact on people around the world. Here Comes The Sun Band shows are being rescheduled to late 2021 and 2022.
In the meantime… please contact Epic Arts Management if you are interested in hosting a virtual concert in your venue or community.